Biomix
Concentrate for calf milk replacer production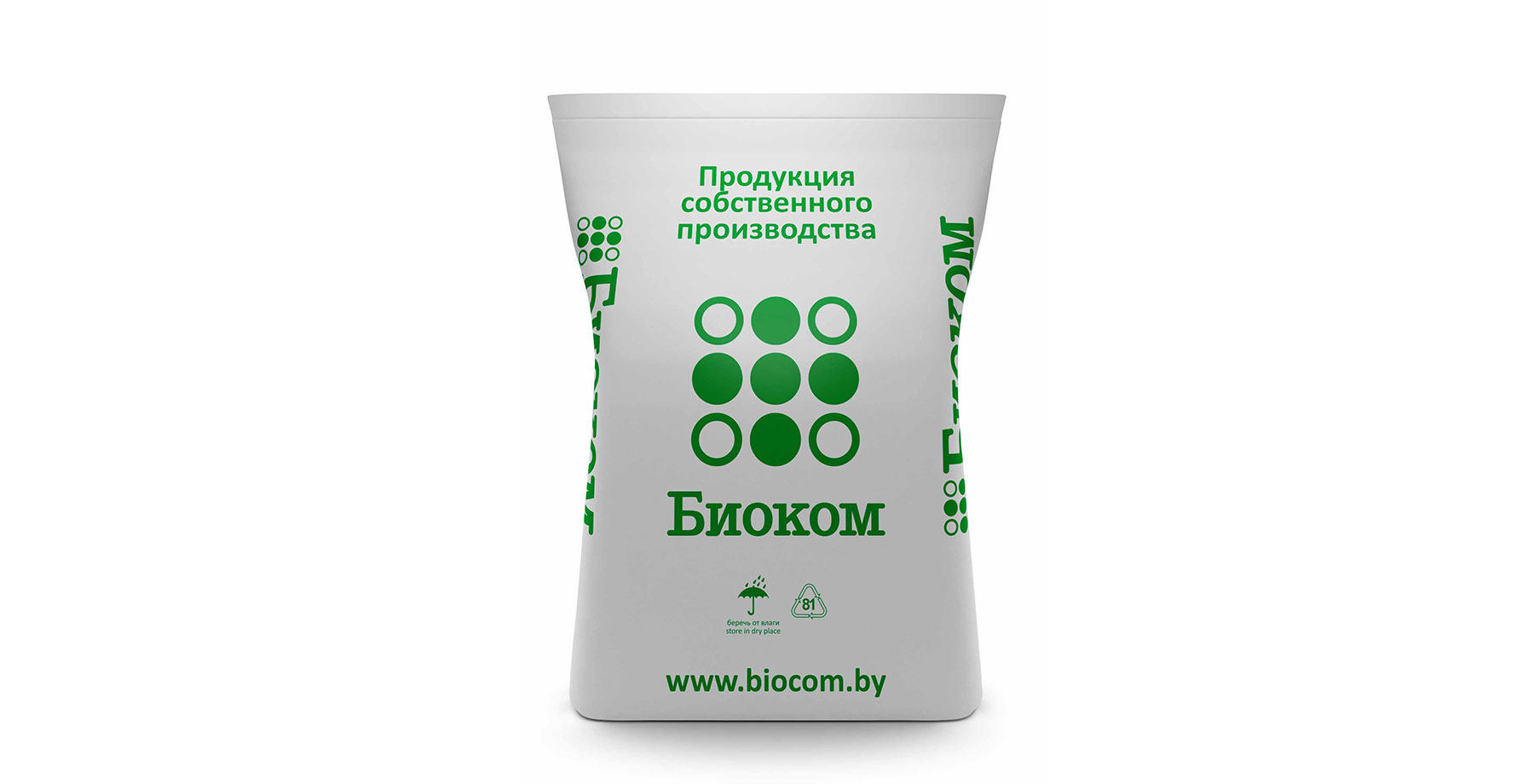 Biomix is 60% concentrate for calf milk replacer production. The product contains all the necessary components for the production of high quality milk replacer.
the homogeneity and flowability of the concentrate guarantees excellent mixing and passage of the product along the production line, which shortens the production cycle and increases productivity;

the Biocom company provides a full package of documents, including technical specifications for the production of milk replacer from Biomix concentrate, which allows launching the product into production immediately on the day it arrives at the consumer's warehouse.
Application
Composition
Package and shelf life
For the production of 1000 kg of dry milk replacer required to mix 600 kg of concentrate Biomix and 400 kg of dry dairy products:
Biomix for mixing with dry milk whey to mix with 400 kg dry milk whey;
Biomix for mixing with skimmed milk powder to mix with 400 kg skimmed milk powder.
Dairy products;

Vegetable protein;

Vegetable fat;

Vitamin-mineral premix with probiotic complex;

Flavoring agent, acidifier.
Multiwall paper bags with PE liner, net weight from 20 kg to 40 kg
12 months at the temperature from 0°С up to plus 25°С at the relative humidity not above 85%.
Application

For the production of 1000 kg of dry milk replacer required to mix 600 kg of concentrate Biomix and 400 kg of dry dairy products:

Biomix for mixing with dry milk whey to mix with 400 kg dry milk whey;
Biomix for mixing with skimmed milk powder to mix with 400 kg skimmed milk powder.

Composition

Dairy products;

Vegetable protein;

Vegetable fat;

Vitamin-mineral premix with probiotic complex;

Flavoring agent, acidifier.

3.

Package and shelf life

Multiwall paper bags with PE liner, net weight from 20 kg to 40 kg

12 months at the temperature from 0°С up to plus 25°С at the relative humidity not above 85%.

>

Get in Touch!

You have questions about our products / request for cooperation? Please send us a message!

*field is required