Biocom's product quality meets the high international requirements that provides leadership of the enterprise on the market.
Quality control of raw material and finished products on all chemical technological parameters is carried out by the certified production laboratory with the usage of modern high-precision equipment.
The whole manufacturing process received a high assessment of experts.
The production laboratory conducts physicochemical tests and other analysis including testing with the express-analyzer for providing laboratory quality control of feeds and their components.
The laboratory is accredited for compliance with the requirements of STB ISO/IEC 17025-2019 (certificate No BY/112 2. 3337 dated 31.07.2008). The laboratory accreditation scope covers 32 product groups with the determination of more than 200 parameters, includes all types of feeds, compound feeds, raw materials for compound feeds and powdered milk products.
The laboratory is equipped with the modern facility enabling to carry out high-precision tests. Analysis of incoming raw materials and finished products is implemented by skilled specialists with the university degree in chemistry, technology, biology and veterinary, with deep experience in the quality assessment of compound feed, milk and meat-processing industry.
STB ISO 9001-2015
НАССР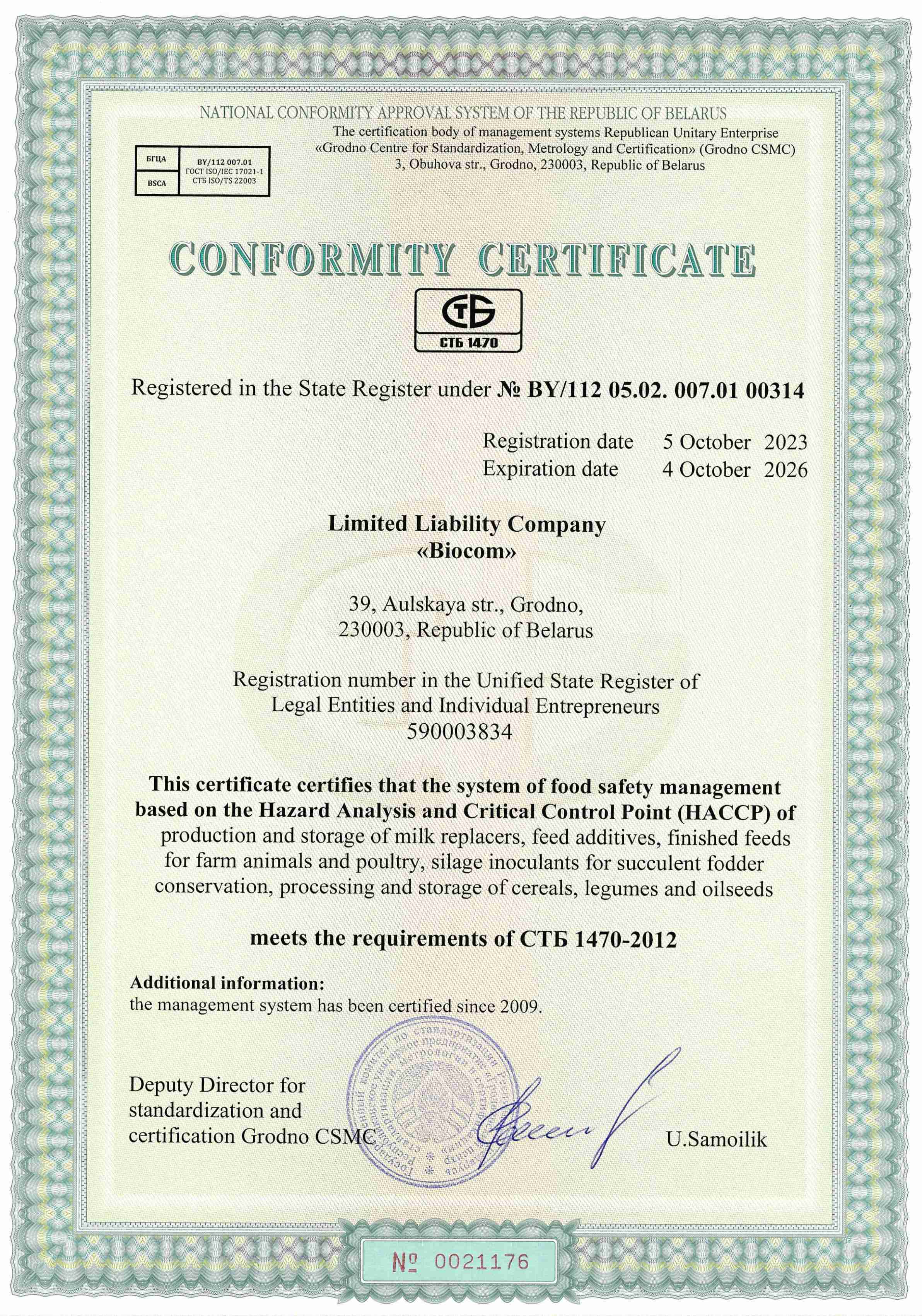 GMP + B1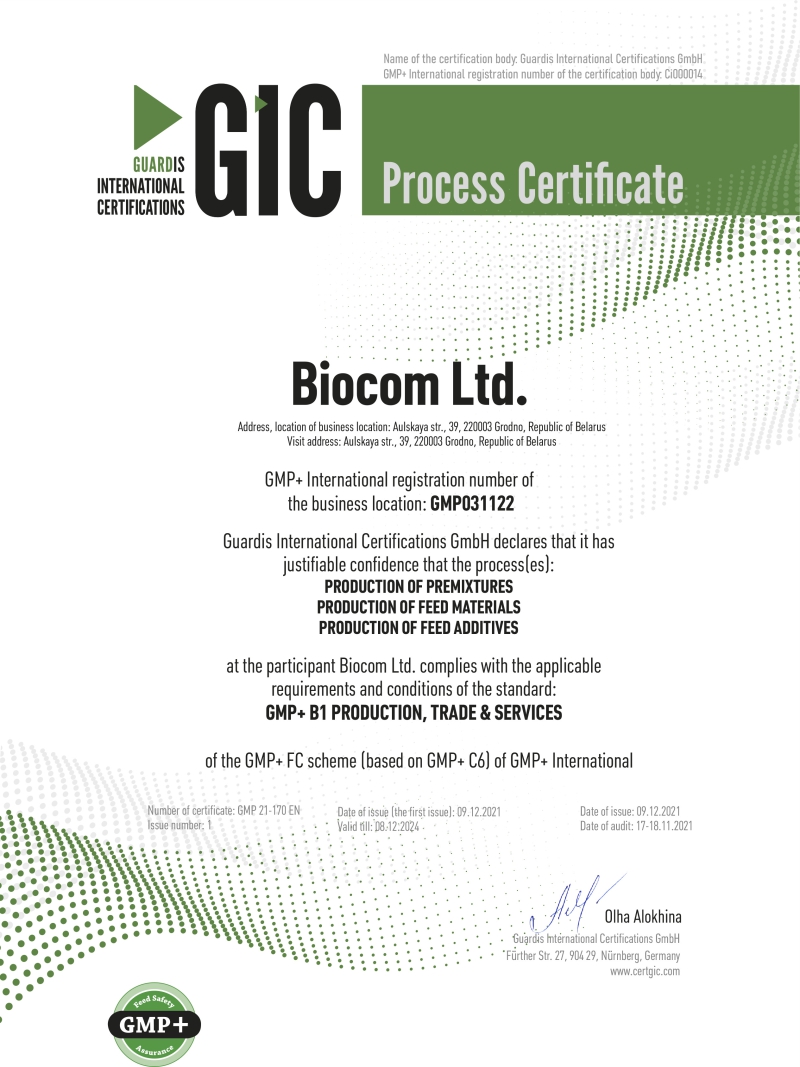 STB ISO 45001-2020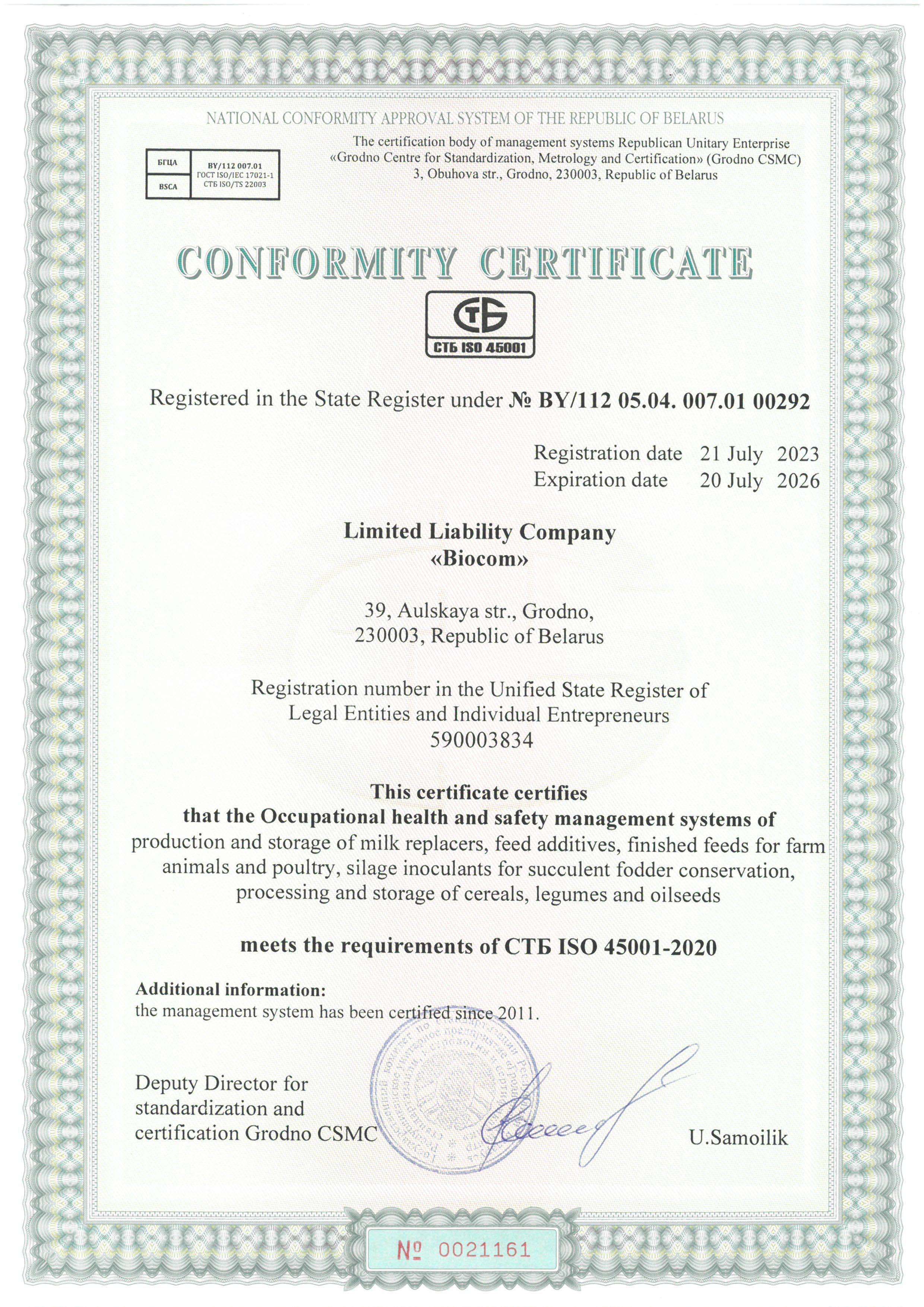 STB ISO 14001-2017