TurboStart
Prophylactic protein cationic feed additive for fresh cows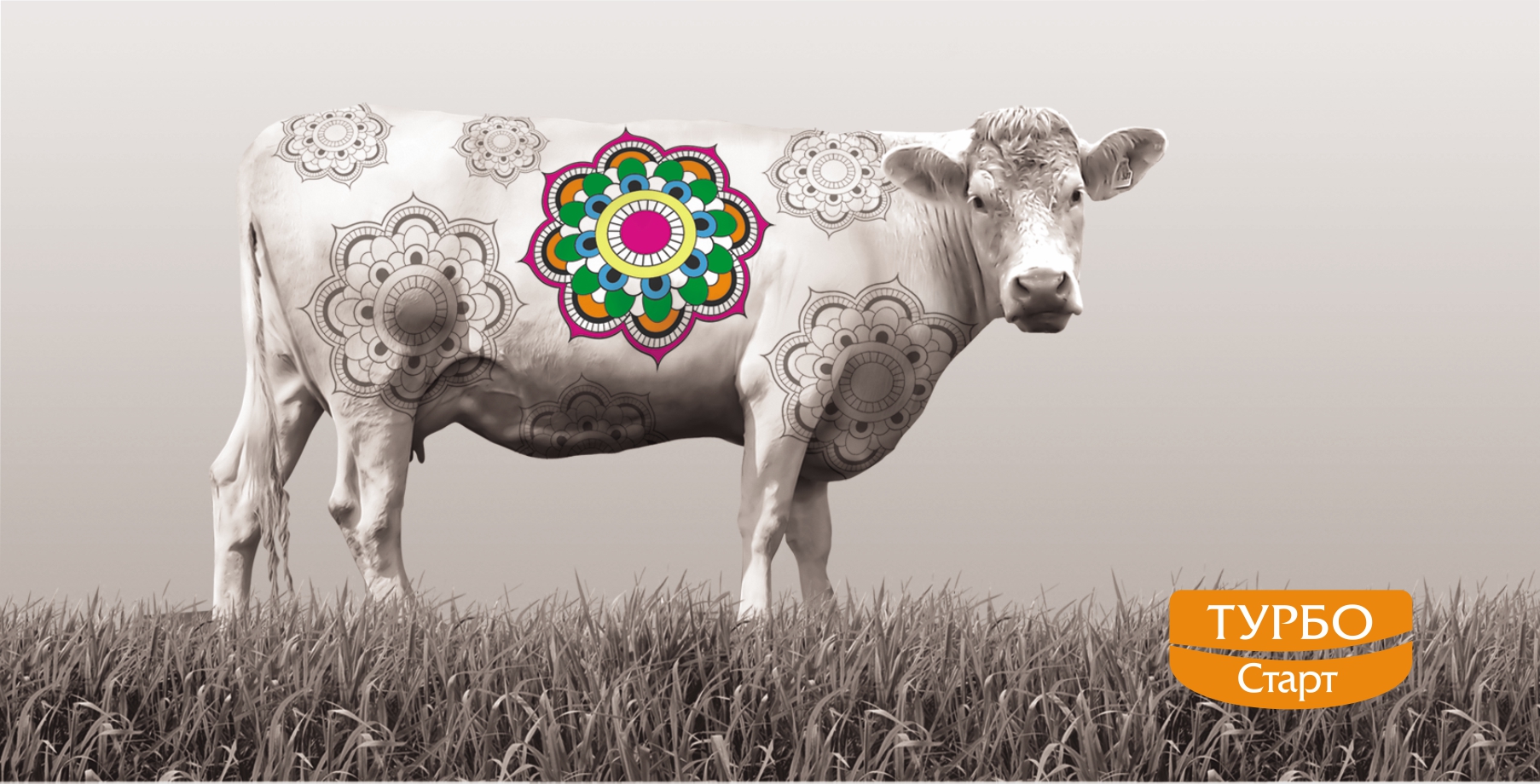 TurboStart contains rumen protected protein, four strains of probiotic bacteria, buffer-deoxidizing agent, macro-, microelements and vitamins needed for implementation of high-effective increasing the milk yield.
reducing formation of ammonia in the rumen;

decreasing pressure on liver;

accelerating absorption of amino acids in organism;

overcoming negative protein balance in the beginning of lactation without consequences for health;

enhancing productivity in the period of increasing the milk yield.
Application
Composition
Package and shelf life
The feed additive is added to or over total mixed ration in the following proportion: 800-1000 g per day per head in the first 100 days in milk.
or added to the concentrated feed composition for fresh cows at the rate of 10%.
Homogeneous free-flowing product contains:
Legumes and oilseeds processing products;

Grain processing products;

Vegetable fat;

Mineral raw materials;

Vitamins;

Trace elements in the nonorganic and organic forms;

Rumen probiotic complex;

Rumen appetizer.
Multiwall paper bags with PE liner, net weight 25 kg and 30 kg
12 months at the temperature from 0°С up to plus 25°С at the relative humidity not above 85%.
Application

The feed additive is added to or over total mixed ration in the following proportion: 800-1000 g per day per head in the first 100 days in milk.

or added to the concentrated feed composition for fresh cows at the rate of 10%.

Composition

Homogeneous free-flowing product contains:

Legumes and oilseeds processing products;

Grain processing products;

Vegetable fat;

Mineral raw materials;

Vitamins;

Trace elements in the nonorganic and organic forms;

Rumen probiotic complex;

Rumen appetizer.

Package and shelf life

Multiwall paper bags with PE liner, net weight 25 kg and 30 kg

12 months at the temperature from 0°С up to plus 25°С at the relative humidity not above 85%.

Get in Touch!

You have questions about our products / request for cooperation? Please send us a message!

*field is required